Shortcuts to
join us now:

To join the Association now by credit or debit card, click: OR to subscribe now by PayPal

*

for £55 a year, click: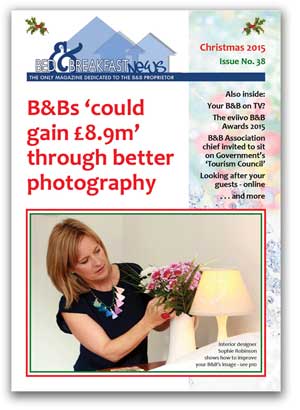 B&B News magazine Christmas issue is out - our members receive every issue.
Read more...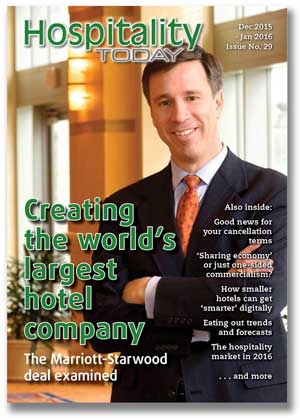 Read Hospitality Today online: click the front cover above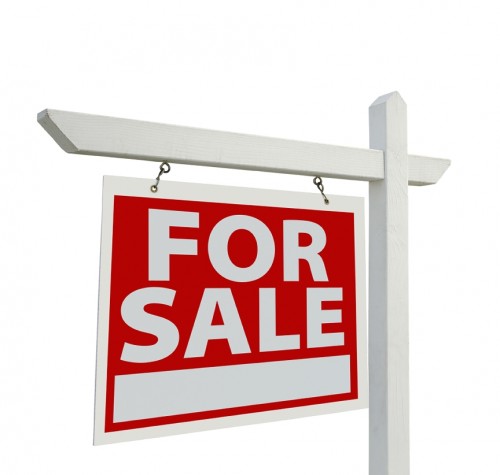 For B&Bs For Sale:
BandBsForSale.info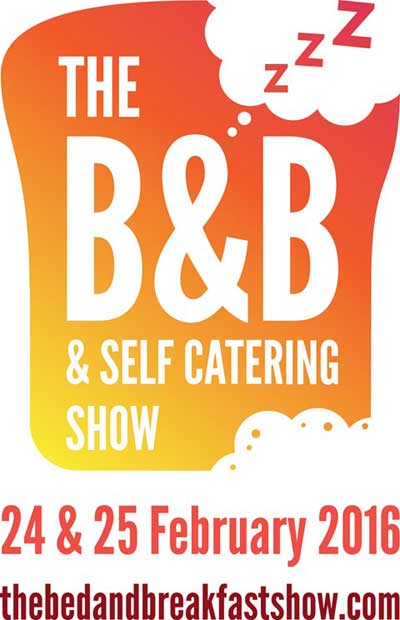 Come to the B&B Show in Bristol on 24 & 25 February: read more.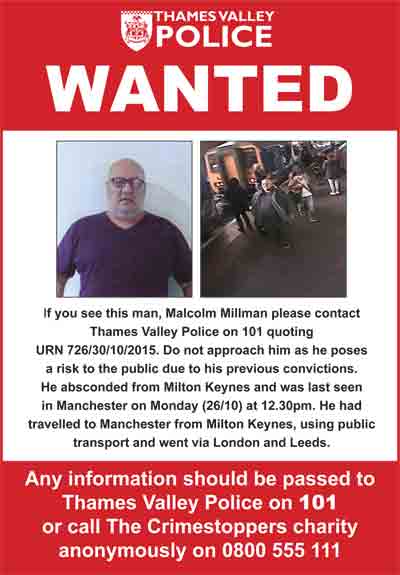 Police Wanted: see our Alerts page.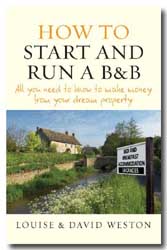 "How to Start & Run a B&B", published by How To Books at £12.99, is available as an eBook for £9.99 See Offer.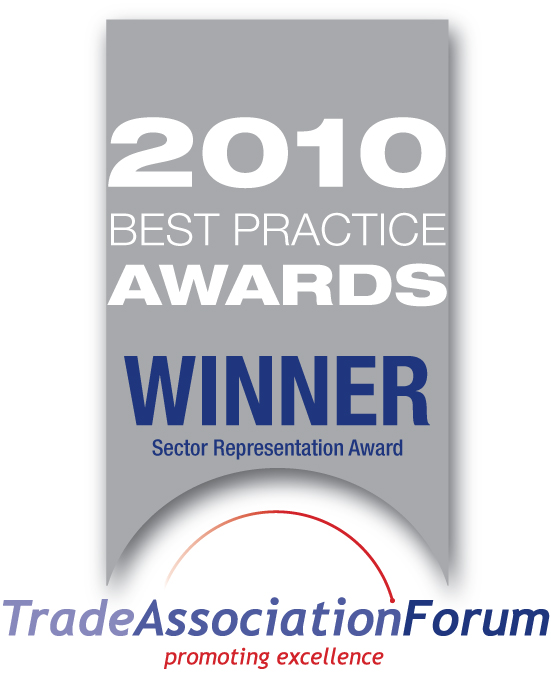 Winners of the prestigious
Trade Association Forum
'Sector Representation'
Award 2010 - click the
logo above for details







Do you run a B&B or Guest House in the UK?




if so, we are here to help, support, inform and represent YOU...




The Bed & Breakfast Association is the UK trade association for B&Bs and Guest Houses. It was judged best trade association in the UK for representing its members in the Trade Association Forum "Best Practice Awards" 2010 (read more...).

B&B owner Sue Burrell in North Yorkshire says that the B&B Association helped her to go from starting up in 2012 to being crowned "World's No. 1 B&B" by TripAdvisor in January 2015 (read how...).

The Association exists to inform, support and represent its member B&B owners throughout the UK (scroll down to the foot of this page for our full Objectives). Read more...

&nbsp &nbsp "B&Bs are one of the glories of the British tourist industry...
&nbsp &nbsp the antidote to the claustrophobic uniformity of chain hotels.
&nbsp &nbsp Britain's vast network of B&Bs is something that foreigners envy
&nbsp &nbsp but appear unable to emulate." &nbsp &nbsp The Times, 12 June 2008

The "Bed and Breakfast" sector in the UK is a £2 billion 'cottage industry', consisting of some 25,000 small owner-managed businesses. The best of the new generation of B&Bs are everything tourists now look for: small-scale, individual, high quality and with one-to-one personal service. The total "bedstock" of independent B&Bs makes up a fifth of the total 'serviced accommodation' sector in the UK.

Hospitality contributes over £115 billion to the UK economy per annum. The hospitality industry generated 153,000 new jobs from 2010 to 2012, accounting for 27.7% of all new jobs created in the UK. Now responsible for 2.68 million jobs, hospitality is Britain's fourth largest industry.
British Hospitality Association
Agenda for 300,000 new jobs [March 2013]

Travellers choose to stay for over 50 million guest-nights in British B&Bs. The Bed and Breakfast Association exists to represent this vital sector of business, and to inform and support its members.

See the B&B Blog

Follow us on Twitter by clicking the button below:




Join us now from only £1.06 a week


- click the "Join now" button below for more information about ways to join us:






ITV investigation reveals fire safety risks
going unchecked in Airbnb accommodation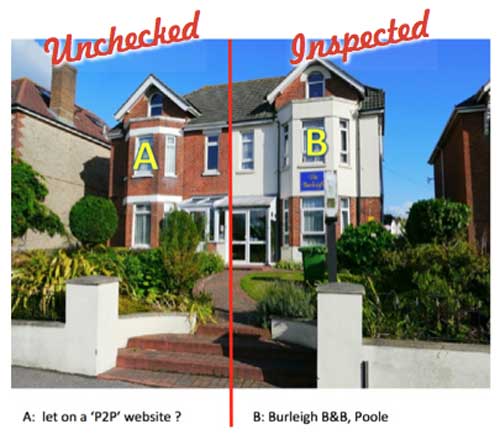 An ITV investigative programme this Summer has found that, over three years after the Bed & Breakfast Association first warned regulators, fire safety dangers are being left unchecked in the fastest-growing sector of tourist accommodation: premises let on 'peer-to-peer' (P2P) web platforms such as Airbnb, Wimdu and others. All the inspections done by Fire Auhorities to protect the public are made of the (25,000) bona fide B&Bs in the UK, and no inspections at all are made from amongst the (70,000+) P2P premises let to paying guests, ITV has found.
Read more...








Above: this video showing the value to tourism to the UK was launched on 31st March at a House of Commons reception attended by the Secretary of State for Culture. It is by the Tourism Alliance (of which the Bed & Breakfast Association is a member).



27 February 2013
B&B Association "Alert" leads to Arrest
of B&B Fraudster by Police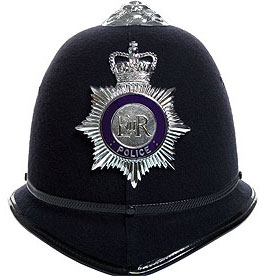 The B&B Association's member "Alerts" information has let to the Police arrest this month of a serial fraudster who owed money to a number of B&Bs and hotels after he left without paying. See our News page.









UK B&Bs "reign supreme"




- according to tourists worldwide



"Britain's B&Bs reign supreme" according to TripAdvisor's users: Britain lays claim to four of the world's top 10 B&Bs, seven of the top 10 B&Bs in Europe - and even takes second and third place in the best B&Bs in the world category.

TripAdvisor spokesperson Emma Shaw commented: "Yet again, Britain's B&Bs continue to be celebrated as some of the very best in the world"

Despite narrowly missing out on the honour of world's best B&B to a property in Italy, Athole Guest House in Bath takes second place in the World, while No1 in St Ives, Cornwall comes in third. All Seasons Guest House in Filey and St Michael's Guest House in Scarborough rank in sixth and seventh places respectively.

Read more...









British B&Bs rated 15% higher than hotels




British B&Bs outperform their larger hotel rivals by over 15% on average, and the UK's hotels and B&Bs are rated among the very best in Europe, data released in May 2012 by TripAdvisor revealed.

In 2011, the average TripAdvisor review rating on UK B&Bs was 4.47 compared to 3.87 on UK hotels. UK B&Bs are consistently rated higher in the Service category, with the average review rating in 2011 standing at 4.59 compared to 4.05 for UK hotels.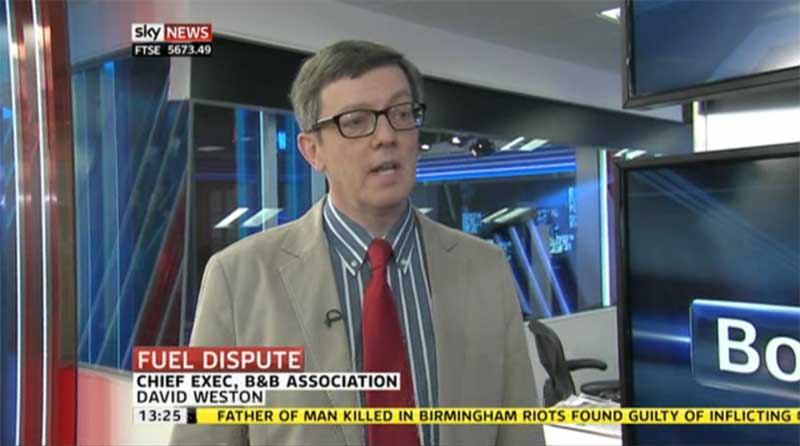 Above: The Association's Chief Executive was interviewed on Sky News on 5th April about the effect of the petrol shortages on tourism. He said "I think it is wrong that a small number of workers who happen to be in a privileged position can hold to ransom an industry [tourism] which is the third largest employer in the UK".








"Out with hotels, in with B&Bs"

The Times, 12 Jan 2008

"British bed and breakfasts are set for a revival as hotels are now so expensive that most families cannot afford to stay in them" reports The Times on Saturday 12 January. Adam Raphael, editor of the Good Hotel Guide, is reported as saying that "B&Bs offer the best value", and that B&Bs "offer the best breakfasts in Britain".





Are you thinking of starting a B&B?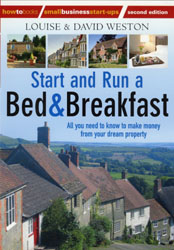 A comprehensive and practical book,"How to Start and Run a B&B", has been published by How To Books and is already on its second edition. It has been written by BBA Chairman David Weston and his wife Louise, based on their experience starting and running a four-star B&B in Dorset, and David's 20 years experience in travel and tourism. Read more...

&nbsp &nbsp "If you're thinking of buying a B&B or you've just started in one..buy it.
&nbsp &nbsp Solid advice, well written, good, up to date info especially on marketing"
&nbsp &nbsp &nbsp &nbsp &nbsp &nbsp &nbsp &nbsp The Times Online, Book Review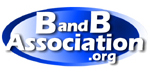 The Bed and Breakfast Association



The Bed and Breakfast Association is an independent, not-for-profit organisation with the following objectives on behalf of its members (who are bed & breakfast or guest house owners in the UK):

1) To represent the interests of members, and to campaign on behalf of those interests (for example, to Government and regulatory bodies);

2) To provide information and support services to members, to enable them to improve and develop their businesses;

3) To facilitate and enable the continuous professional development of the independent bed and breakfast sector in the UK, and promote best practice;

4) To promote to the public the advantages of staying in independent "bed and breakfast" accommodation.


The Bed and Breakfast Association defines "bed and breakfasts" as independent, owner-managed establishments not recognized as hotels, and offering overnight accommodation and breakfast on a "per night" basis to paying guests. Our membership includes both B&Bs and guest houses.

Subscribe now from only £55 a year.