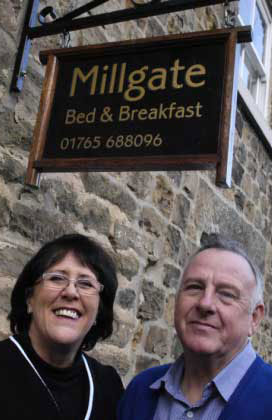 "The Bed & Breakfast Association helped us achieve B&B success within 10 months of opening." Sue Burrell
Read how...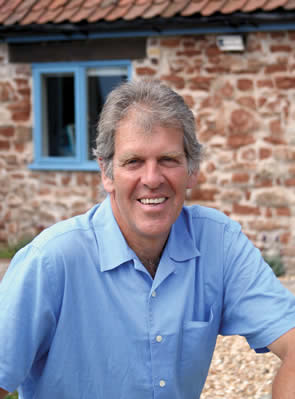 "I can think of no better support system than that provided by the Bed & Breakfast Association."
Alastair Sawday
"I am so impressed by the support and advice that you are providing us. I cannot thank you enough."

TC, member in London
"The Association is a wonderful organisation - keep up the good work!."

AR, member in Cambs
"I do appreciate all you're doing for the B&B industry."
Mrs R, member in Scotland since 2009
"Thank you for all the useful information and support."

PA, Yorkshire, member since 2008
"I am very pleased with the information that you provide."

CT, member since October 2012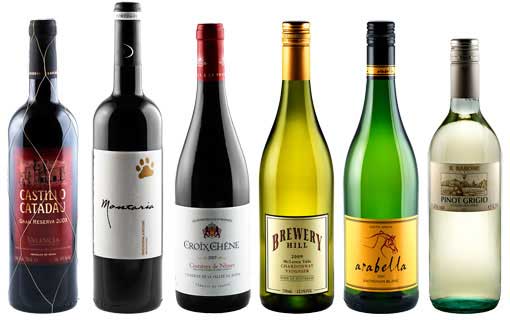 £40 off a case of wine worth £59.99 or more with Naked Wines.


"The Bed & Breakfast Association provides information and support to B&B owners, and it is also a good resource for would-be owners at the research stage."


The Times, 22 Oct 2011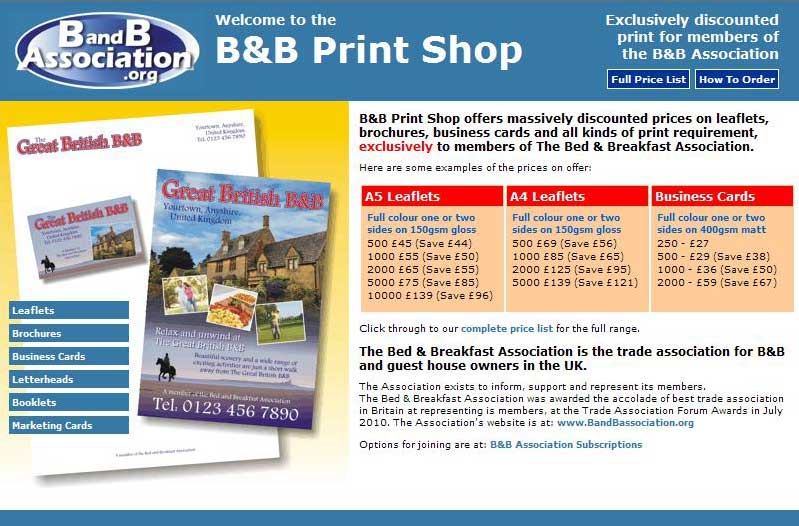 Our members can save hundreds of pounds on their printing needs.
Read more...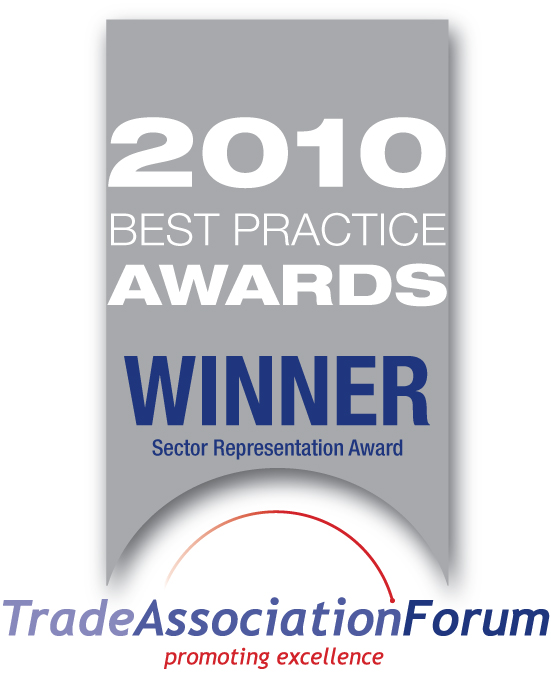 Winners of the prestigious
Trade Association Forum
'Sector Representation'
Award 2010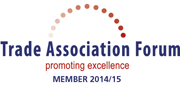 The Trade Association Forum has published a leaflet called "The Benefits of Trade Associations", with an introduction by the Minister for Business and Regulatory Reform.
Click here to read it.





Why join the Bed & Breakfast Association?



Are you running (or starting) a B&B or Guest House in the UK?
if so, we are here to help, support, inform and represent YOU...


&nbsp &nbsp &nbsp &nbsp &nbsp &nbsp &nbsp "I would like to thank you for a simply excellent service the B&B Association runs.
&nbsp &nbsp &nbsp &nbsp &nbsp &nbsp &nbsp I always enjoy the articles and helpful literature put out in the magazine and website,
&nbsp &nbsp &nbsp &nbsp &nbsp &nbsp &nbsp and the always cheerful, positive and common-sense approach you take to serious matters
&nbsp &nbsp &nbsp &nbsp &nbsp &nbsp &nbsp like fire regulations. I hope you are able to continue for years to come!"
&nbsp &nbsp &nbsp &nbsp &nbsp &nbsp &nbsp AR, Cambridgeshire

[member since 2008]




&nbsp &nbsp &nbsp &nbsp &nbsp &nbsp &nbsp "I was just reading some past magazines on line - very interesting I must say.
&nbsp &nbsp &nbsp &nbsp &nbsp &nbsp &nbsp In the very short time (4 days) since joining, I have had my eyes opened and
&nbsp &nbsp &nbsp &nbsp &nbsp &nbsp &nbsp this has helped me so much. We move into our guest house the first week in july,
&nbsp &nbsp &nbsp &nbsp &nbsp &nbsp &nbsp this is a new venture for us both, so once again thank you for your excellent service."
&nbsp &nbsp &nbsp &nbsp &nbsp &nbsp &nbsp JU, Tyne & Wear

[Joined March 2013]




We believe our subscription is excellent value from only £55 a year, or just £1.06 a week. Your membership gives you, amongst other things:




Coming Soon: an all-new member website and online "community"

50% discount off Guestscan protection against bad guests - saving £24
Member discount at Naked Wines on any case of wine of £59.99 or more - saving £40
Receive Bed & Breakfast News magazine FREE - saving £35
Member discount at Ashburton Cookery School in Devon - saving up to £79.50
Receive a FREE subscription to Hospitality Today magazine - saving £18
Member discount with HomeLife Stairlifts - saving £300 or £800
Save on all your printing needs with the B&B Print Shop - typically saving £271
download an exclusive report about Capital Gains Tax on B&Bs
news bulletins about latest tourism industry developments & statistics
15% cashback with AIMS Accountants - saving at least £75
exclusive member deals on credit card processing - saving £200+
SAVE with our Theatre Club - saving up to £52 per couple, per show
exclusive member deal: create a website instantly for just £6.39 a month
member briefing documents on new regulations and how they affect you
FREE England & Wales B&B fire regulations guidance & risk assessment template [Nov 2008]
FREE Scottish B&B fire regulations guidance [June 2010]
FREE downloadable booklets on Fire Precautions, Food Hygiene, the star rating assessment criteria etc. (totalling over 280 pages), worth at least £12
access to the BBA's panel of experts to answer your email queries
representation as your trade association in any dispute you may have with a regulatory body
eligibility for preferential future promotion on StayataBandB.com
eligibility to attend BBA events and meet other B&B owners
advance notice of specialist seminars on marketing, online payments, how to make your website generate bookings, and many other topics
inside information, offers or member rates on B&B services and supplies
50% off "Understanding Food Hygiene & Safety Regulations" - saving £10
20% off a 360 degree 'virtual tour' for your website - saving £47
Information on B&B Insurance that has allowed members to save £1,000+
Support our campaigns on behalf of B&B and guest house owners

Access to all specialist information is limited to subscribing members only.

To see your joining options in detail, click the 'Join now' button below:





This new member in Swindon has just saved over £1,400 by joining the Association:

"We have only been a member of the Bed and Breakfast Association for a month and have already been extremely pleased with the saving that we've made on our B & B Insurance.
We asked a Business Link Adviser about B&B insurance brokers and he pointed us to your association as a starting point. All we can say is 'Wow'.
Our current insurance broker was a local company and because we'd been with them for more than 5 years, had never queried our premium. However because our business has been dramatically affected by the Honda and BMW closures, when the renewal premium came in at £2260.51 (9% increase since last year and we'd not claimed anything), we thought time for a change. It's not that easy though as very few of the brokers deal with our type of business.
Bearing in mind that we are only a small B&B with 4 rooms and then reading your member's testimonial we decided to try your insurance brokers.
Their best quote came in at £848.64 and that included our personal bits plus Yellowtag security tags. That's a saving of £1411.87.
Their customer service is excellent and we accepted their quote and have already received all our documentation. We told them that we found them via the Bed and Breakfast Assocation.
So already saved my subscription - many thanks."


This new member in Somerset has just saved £850 by joining the Association:

&nbsp &nbsp &nbsp"I have just saved myself £850.00 on insurance through the BBA info, thank you"


This new member in Devon has just saved over £800 by joining the Association:

&nbsp &nbsp &nbsp"Thank you... I have been thrilled with the result. I originally had [B&B insurance] quotes
&nbsp &nbsp &nbsp from Direct Line - £1,300 and Premier Insurance - £1,200.
&nbsp &nbsp &nbsp I contacted [member contacts] and they have quoted me just under £400!
&nbsp &nbsp &nbsp I have taken up their insurance quote, and informed them I had got their details from
&nbsp &nbsp &nbsp the Bed & Breakfast Association. Many thanks."


And this new member in Wales has just saved £400 by joining the Association:

&nbsp &nbsp &nbsp"I wanted to thank you for savings already made in the month or two since joining.
&nbsp &nbsp &nbsp One was the advice concerning [TV/radio licensing],
&nbsp &nbsp &nbsp and the other was a reduced insurance bill of around £400 for the coming year."









Until recently, the B&B "sector" has been largely ignored by the Government and regulators, because we did not have a "voice" - ie a trade association representing B&B owners throughout the UK.

Now we do have that "voice" - the Bed and Breakfast Association. We have already seen our first major successes - our lobbying (together with other tourist industry Associations) has seen the Government state (in March 2007) that it has ruled out imposing a "bed tax" on B&Bs and hotels, despite the recommendation to do so in the Lyons Inquiry. And in December 2008, the Government (after strong lobbying from us, including our founding role in the Fire Safety SENSE campaign) introduced new guidelines for the enforcement of the 2006 fire regulations, lowering the burden of compliance for small B&Bs.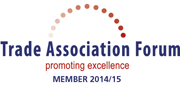 The Bed and Breakfast Association is a member of the Trade Association Forum, the collective organisation for British trade associations established by the CBI and the Government (DTI, now BIS - the Department for Business, Innovation & Skills, which "works with the Trade Association Forum to develop and communicate best practice among trade associations").




The Bed and Breakfast Association is a member organisation of the Tourism Alliance, along with the trade associations for each other sector of the domestic tourism industry (self-catering, hotels & restaurants, holiday parks, attractions, etc. etc.), and this grouping allows the industry to speak with a united voice on issues of common concern, without compromising the dedicated focus of each trade association on the needs of its own sector.

There is plenty of lobbying to do, with consultations and planned regulations in the pipeline on many areas which affect B&B owners.

We have also held meetings with Government ministers and their shadows, and forged links with UKinbound and VisitBritain - all on our members' behalf.

Besides representing your interests to the Government and regulators, our aim is to inform B&B owners of developments which will affect you, and support your businesses with advice, information and guidance. If you find you are being treated unfairly by your local authority, for instance, and are unsure whether they may be exceeding their powers or misinterpreting the legislation (which sadly is all too common!), the BBA is here as your national trade association to fight for your interests.

We have been running an online survey on our website, and the results to date show that 96% of respondents agree that "there is a need for an independent trade association to represent B&B owners in the UK". As to the most important functions of the association, 90% of you told us that "championing my interests" was important or very important, and 91% said that "impartial information on relevant issues" was either important or very important. The next most valued function would be "the chance to talk and network with other B&B owners", which 26% rated "useful", 32% "important" and 40% "very important".

All these benefits will of course cost money, which is why we have to ask for a membership subscription. We are a non-profit making trade association, with no funds of our own, so can only serve you with some financial help from you.

We are taking all prudent steps to minimise our costs, and to obtain commercial sponsorship in ways which will not compromise our independence, but the fact is that to do the professional job that bed and breakfast owners deserve, your national trade association needs at least a minimum level of funding.

Without any of the sponsorship we have received, we would have to ask an annual subscription of over £100. This is of course not unusual for an organisation like ours, and indeed many similar trade associations charge their members well into three figures.

However, B&Bs are small businesses, and budgets are tight. We are determined to keep subscriptions to an absolute minimum so as to maximise our membership. This is important to ensure we serve the widest number of members and are truly representative.





Three Months Trial Membership for Only £15

We now offer a three to four month trial membership with no obligation to continue. Read more...









By subscribing and giving us your email and postal addresses, you are granting permission to the B&B Association and to its contracted database manager, Special Publishing Ltd. (established 15 years and registered as a Data Controller by the Information Commissioners' Office (ICO), Registration Number Z1079141), to contact you with information relevant to your membership and to your B&B business. Your details will not be passed to any third party, but carefully selected, relevant advertisers may sponsor clearly-defined sections of our website or of Special Publishing's email newsletters or magazines. This is in line with our key objectives of providing relevant information and offers to our members, and keeping membership subscriptions as low as possible.



If you are not yet ready to join or don't qualify (perhaps you are only at the early research stage), do in the meantime register free of charge to receive email information updates.