For press and media enquiries: go to our Press Office page

For other news and announcements, see the B&B Blog

For Police Alerts and suspected scams against B&Bs: go to our Alerts page





NEWS







October 2017
British B&Bs rated 10% higher than hotels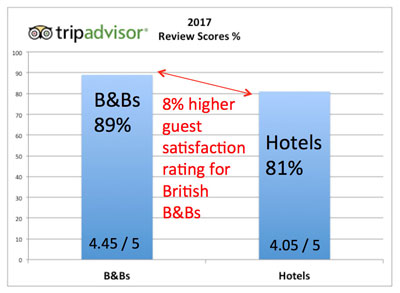 Millions of guests rate British B&Bs higher for guest satisfaction than hotels, data from TripAdvisor announced at the B&B Association's "B&B Summit" in London in October 2017 has revealed.

In 2017, the average TripAdvisor review rating on UK B&Bs was 4.45 (89%) compared to 4.05 (81%) on UK hotels - so the guest satisfaction rating for B&Bs was 10% higher than that for hotels.

"These figures are excellent news, and show that guests clearly love the individuality, character, home-cooked breakfasts and personal service that they get in British B&Bs, which is why - in millions of reviews on TripAdvisor - they score a 10% higher rating on average than hotels. These figures from TripAdvisor prove that B&Bs are the favourite accommodation in the UK based on guest satisfaction".


(The No. 1 B&B in the world, and 5 of the top 10, are British, according to millions of TripAdvisor users worldwide.)





2 Feb 2017
B&B Association wins award as
"Best Hospitality Trade Association"
In the UK Corporate Excellence Awards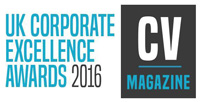 We are delighted to have heard that we have won the Award as Best Hospitality Trade Association in the UK in the 2016 Corporate Excellence Awards. The Awards are aimed at organisations "who have proved, without a doubt, that they have been achieving business excellence despite the challenging conditions that this year has presented".














20 April 2016



House of Lords calls for competition investigation
into the "practices" of Online Travel Agents, and says
"Asymmetries of bargaining power" should be addressed


The report 'Online Platforms and the Digital Single Market' from the House of Lords European Union Internal Market Sub-Committee has been published today. The B&B Association was one of the organisations which submitted evidence to the Committee during its enquiry.

The report's recommendations include:

Competition

Asymmetries of bargaining power between online platforms and supplier businesses [eg B&Bs] should be addressed with codes of practice and protection for complainants
The Competition and Markets Authority should urgently undertake a market investigation into the practices of Online Travel Agents;
Thresholds in the EU Merger Regulation should be changed so that small firms acquisitioned by large online platforms do not escape scrutiny

Consumer protection
Consumer protection law should be updated to be require online platforms to be more transparent about:

Their obligations to consumers under consumer protection law;
How they rank and present search results and ratings and reviews; and
When they undertake personalised pricing or price discrimination.

Disruption of regulation by digital businesses
An independent expert panel should be created to act as an outlet for public and political concerns, subject these to rigorous scrutiny, and make policy recommendations designed to accelerate the growth of the digital economy.

The Bed & Breakfast Association's CEO, David Weston, commented: "We are very pleased that this important House of Lords Committee has taken on board many of the points we and other industry bodies such as the BHA had made to it in our evidence. We hope their recommendations will now be acted on swiftly by the CMA and others, to help redress the imbalance of power between OTAs and B&Bs and counter some of the bad practices B&Bs have experienced at the hands of giant OTAs abusing their market dominance."




24 November 2015
B&B Association chief David Weston
appointed to Government's "Tourism Industry Council"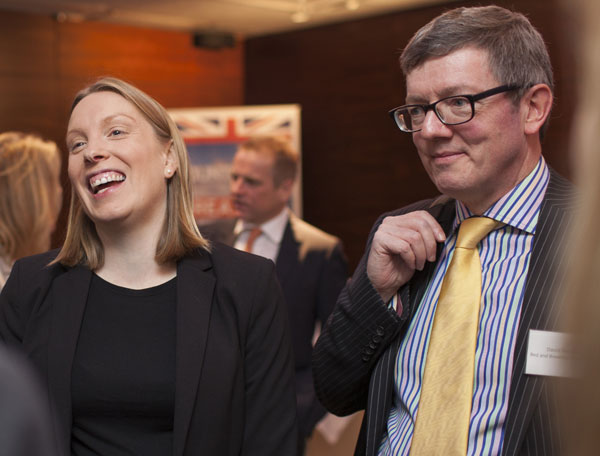 Above: David Weston (right) with Tourism Minister Tracey Crouch MP at the launch
of the Tourism Industry Council in Westminster today


The Chief Executive of the Bed & Breakfast Association, David Weston, has just been appointed to the UK Government's Tourism Industry Council by the Minister of Tourism, Tracey Crouch MP.

The Tourism Industry Council advises the Government on issues affecting the UK's tourism industry, and links with the Government's new inter-departmental Ministerial Group on tourism.

The Minister wrote to Mr Weston saying: "I would be delighted if you would agree to sit on the Tourism Council and bring your wealth of knowledge and experience. The Council will be linked to the new inter-ministerial group on tourism and therefore I hope we can work closely together on a variety of topics that are of importance to both Government and the tourism industry."

Mr Weston says: "I am delighted to have been invited to serve on the Tourism Council, as it will ensure that the 'voice' of the smallest, family-run businesses in tourism will be more clearly heard in Government. I will be looking to push forward on reducing unnecessary red tape, levelling the playing-field of regulation, and trying to ensure that policymakers always bear in mind the burden of legislation on the very smallest businesses like B&Bs."




ITV investigation reveals fire safety risks at Airbnb properties
- Fire Authorities failing to ensure public safety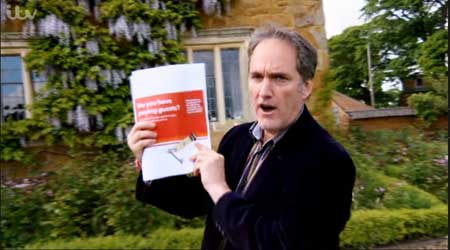 Above: ITV reporter Jonathan Maitland with the official fire safety guidance for small premises
('Do You Have Paying Guests?'), outside a two-bedroom B&B closed by a Fire Officer


An ITV investigative programme this Summer has found that, over three years after the Bed & Breakfast Association first warned regulators, fire safety dangers are being left unchecked in the fastest-growing sector of tourist accommodation: premises let on 'peer-to-peer' (P2P) web platforms such as Airbnb, Wimdu and others.

The ITV "Tonight" programme broadcast on 16 July found that:


All 14 Fire Authorities quizzed admitted to making NO inspections of P2P premises last year, whilst inspecting 507 B&Bs;
A fire service veteran and fire safety expert told ITV that the risks posed by P2P premises were still "not on the radar" of Fire & Rescue Authorities;
None of the 10 Airbnb host premises visited by ITV appeared to be fully compliant with Government fire safety guidance for the smallest premises taking paying guests;
Closures are still taking place of small B&Bs found not to be compliant with regulations, whilst thousands of similar P2P premises are left unchecked;
P2P websites are not effectively informing 'hosts' of their legal responsibilities as premises owners; and
Both P2P 'hosts' and guests are at financial risk, because their insurance cover does not extend to paying guests.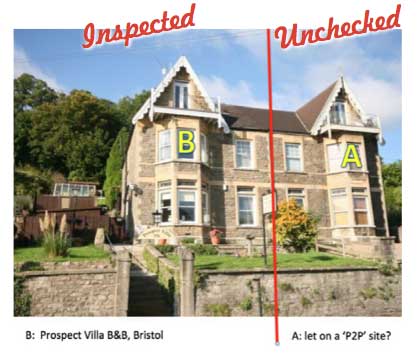 Above: B&Bs are inspected for safety; P2P premises are not


The Bed & Breakfast Association first raised this issue with the Chief Fire Officers' Association (CFOA) on 22 March 2012, and over the years since then it and other industry bodies have been urging DCLG (the Government department responsible for Fire Safety), the CFOA and the Government's Chief Fire & Rescue Adviser to take action to close the enforcement "gap" and level the regulatory playing-field with similar-sized established, compliant hospitality businesses.

The CEO of the B&B Association and the deputy CEO of the British Hospitality Association met the then Fire Safety Minister (Brandon Lewis) on 28th April 2014 specifically on the issue of the failure of regulators to protect the public by including P2P premises in their inspection regimes. They called on him to act to ensure the fire safety of the fastest-growing part of the tourism accommodation market, both to protect consumers and to preserve the reputation of UK tourist accommodation.

Already there are over 65,000 UK premises listed on just one P2P website, Airbnb - which grew 73% in the UK last year. As a comparison, there are only around 25,000 B&Bs in the UK.

Yet ITV's exposé showed that over three years on from the regulators being warned, no action has been taken and fire regulators are still not protecting users of the rapidly-growing so-called "sharing economy'. ITV asked 14 Fire Authorities how many B&Bs they inspected last year: the number was 507. When asked about P2P premises (where fire regulations also apply), the number was zero.

When ITV asked why fire services hadn't visited any Airbnb premises, the Local Government Association (LGA) told them: "The number of fires in domestic properties has halved over the last decade. As these types of rentals grow more attractive, fire services are keen to work with homeowners and renters to ensure that these risks remain at an all time low."

A B&B Association spokesman called this response "a complacent and meaningless platitude that does nothing to reassure the over two million people a year who are sleeping overnight in premises that they trust are regulated for safety by the Fire Authorities - but which are being left unchecked".

The LGA response also ignores the law, which states that any premises taking paying guests must comply with the Fire Safety Order 2006. Fire Authorities are responsible for enforcing compliance by all premises in their area, based on actual risk.

Despite the "complacency" of regulators, ITV's latest investigation revealed that there are genuine grounds for concern for public safety: ITV visited 10 Airbnb properties across the country. Basic fire safety requires that there should be - at the very minimum - working smoking alarms on the landings. In two premises ITV visited, even that didn't appear to be the case. The regulations also say that guests must know how to exit the premises in the event of a fire. Not one of the Airbnb rooms appeared to have that information.

The official Government guidance for fire safety in the smallest premises let to paying guests ('Do You Have Paying Guests?') states that normally the minimum requirement is for at least a domestic-grade fire alarm system with detectors in every bedroom, wired to a central panel. In the B&B Association's experience, no fire officer visiting a B&B has ever accepted battery smoke detectors as sufficient to ensure paying guests' safety (contrary to what Airbnb advise their hosts).

If the Airbnb host premises visited by ITV were a representative sample, that would indicate that some 13,000 Airbnb premises across the UK may not even have working smoke alarms on each floor.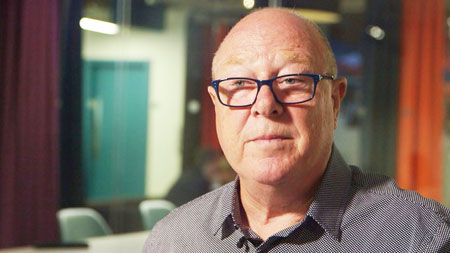 Fire Safety Consultant Bob Docherty (above), who has 33 years' experience in the UK Fire Service, told ITV Tonight that Fire & Rescue Authorities are still not even thinking about P2P premises:
"I think it's a new phenomenon and I don't think it's on their radar at all. Unless they are told about them then they do go under the radar and Fire and Rescue Services won't know about them until something happens - they get a complaint or there is a fire."

That echoes the response the B&B Association got from a Freedom of Information request to the London Fire Brigade (LFB) about the inspection of P2P premises in August 2014, when the LFB admitted that they "only come across them by complaint".

According to The Times (15 August 2015), of the 65,000 UK listings on Airbnb, 32,000 (49%) are in London. TripAdvisor (29 Aug 15) lists just 1,230 "B&Bs" in Greater London. Yet the London Fire Brigade only carries out ALL its inspections within the latter 3.7% of the combined total of small premises let to paying guests in the capital - leaving 96.3% of the accommodation used by tourists unchecked and un-inspected.

Julian Hilditch, National Resilience Adviser at the DCLG Fire Resilience and Emergencies Directorate then confirmed to the Association that Fire Authorities "visit these premises for the purpose of audit and enforcement in the event of either a fire safety concern being raised with them by a member of the public, or indeed in the event of a fire".

ITV's investigation fuelled worries that 'peer-to-peer platforms' such as Airbnb rely on the fact that the premises owner or 'host' is responsible for compliance, whilst the website owner is not - and that it is in the websites' commercial interests to play down regulatory requirements, so as to encourage hosts to list their premises. The ITV Tonight programme asked: are Airbnb hosts even aware that their rented rooms fall within the fire regulations?

Airbnb host Claire Bentley-Smith told the programme:
"I have never read what to do if there was a bad situation here. I thought they just came as a guest in your home in the same way a friend or family person would."

Airbnb said in a statement to ITV: "We require hosts to follow their local laws and we encourage all hosts to take some basic steps to keep their homes safe - and if guests alert us to a hazard or safety issue at a listing, we immediately suspend the listing and investigate."

The ITV programme also highlighted the danger for both 'hosts' and guests due to the lack of insurance cover for paying guests in premises insured by standard home insurance. Graeme Trudgill of the British Insurance Brokers' Association warned:
"If you rent out items on the internet for payment, you need to make sure you're properly insured in case something goes wrong. If you are lending a tool to a neighbour that is absolutely fine; providing no money changes hands your contents insurance, your occupier's liability will cover that risk. However the game changer is where there is money changing hands or if you advertise it on a sharing economy website. If you are doing that, then you need to refer it to your insurance company because it massively changes the risk for them."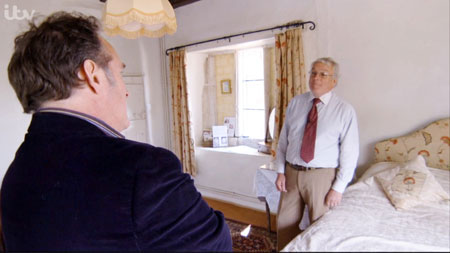 To point up that stark contrast between the lack of inspection of Airbnb-type host premises and the regulation of bona fide B&Bs, ITV spoke to Simon Shouler (above), who used to run a two-bedroom B&B in his 16th century home, until one day the fire service came to inspect his property and closed it down on the spot because it didn't comply with fire regulations. He was told the property needed fire doors and an interconnecting smoke alarm system.

Every day local fire authorities make similar inspections of B&Bs and guest houses - but as the programme's investigations proved, no such inspections are made of the much larger (and fast growing) number of similar premises listed on websites like Airbnb, Wimdu, OneFineStay and others.

Viewers were left to wonder how many of those 70,000+ premises would - like the Shouler's two-bed B&B - be closed down for being unsafe, if a fire officer was ever to visit them?

The top fire regulator's assurance that an "audit" visit would take place after a fire has happened might be seen by consumers of "sharing economy" accommodation services as less than reassuring.

The Bed & Breakfast Association and other industry bodies will be using ITV's findings and other recent evidence to press Ministers and fire regulators to take action to close the enforcement "gap" before there is an avoidable tragedy.









23 April 2015





B&B Association brands Booking.com a "bully"
following ruling on price fixing

The B&B Association has branded Booking.com a "bully" following a settlement this week between the booking site and French, Italian and Swedish authorities in coordination with the European Union that allows the site to avoid the prospect of open competition over hotel prices in Europe. The agreement means hotel & B&B owners can be prevented by Booking.com from offering the best rates on the hotel's or B&B's own websites - or face being ostracised from the site, which now accounts for 41% of Europe's hotel and air bookings.

For the full story, see the B&B Blog









2 March 2015





First-ever "B&B Show" in Bristol held last week
with conference programme organised by the B&B Association

The first-ever "Bed & Breakfast Show" took place in Bristol on 25 & 26 February 2015, organised by Acumenedge Ltd., and featured conference panel sessions organised by the Bed & Breakfast Association.

All the sessions were introduced and chaired by B&B Association Chief Executive David Weston, and panellists included Matt Bowkett of eviivo, Yvonne Halling of BedandBreakfastCoach.com, Alastair Sawday (founder of Sawday's), travel journalist and consultant Sally Shalam, Philip Waite (co-founder of ReviewaBandB), James Bishop of Little Hotelier, Adam Clarke of Inn Style, and Toby Sawday (MD of Sawday's).

One B&B owner writes:
"We just got back from attending the B&B Show today and wanted to say thank you, it was wonderful.
It was so good to have a day away from the "doing" of running a B&B and to take some time out to think about what we are doing.
We learned so much in a day that definitely justified the time and costs of attending.
We very much hope that this day will be a springboard to an even bigger event next year, with loads more exhibitors and presentations of the same quality as this year. We will definitely want to attend on both days and will be recommending the event to fellow B&B owners locally as well."









29 September 2014





Government launches "Independent Review"
into the "Sharing Economy"


The Business Minister Matt Hancock MP today announced the launch of an "Independent Review" into the workings of the so-called "Sharing Economy" (including websites such as Airbnb, Wimdu, OneFineStay etc.).

The "Independent Review" will be conducted for the Government by the CEO of LoveHouseSwap.com, a sharing economy company.

Read the "B&B Blog" for full story and the Association's view.





January 2014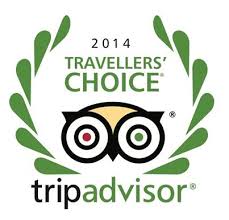 British B&Bs are "The Best in the World",
say TripAdvisor users


The best B&Bs in the world are British, according to the TripAdvisor 2014 Travellers' Choice awards, unveiled on 22 January. The top two, 6 of the top 10 and 15 of the top 25 in the world are in the UK.

Award winners were based on the reviews by users of TripAdvisor, the world's largest travel website with more than 260 million visitors a month.
It proved a fantastic year for UK hospitality, with 26 UK properties in the world's best, up from 14 in 2013. Globally, only Italy did better.
The world's top two B&Bs are both in the UK. First place goes to Bindon Bottom B&B, located in West Lulworth, Dorset close to Lulworth Cove. The All Seasons Guest House in the seaside resort of Filey, North Yorkshire is rated number two in the world.

"For the twelfth year running, these awards recognise the finest across the globe, according to those that really matter: the travellers themselves", commented James Kay, TripAdvisor spokesperson, "It is great to see that Britain continues to lead the way when it comes to outstanding B&Bs."


World's 10 best B&Bs:

1. Bindon Bottom B&B, West Lulworth, Dorset, UK
2. All Seasons Guest House Filey, Filey, North Yorkshire, UK
3. Historic Oak Hill Inn, Natchez, Mississippi, USA
4. Saxon Villa, Robin Hoods Bay, North Yorkshire, UK
5. Baan Malinee B&B, Thalang District, Thailand
6. Linnett Hill, Keswick, Cumbria, UK
7. Riad Alnadine, Marrakech, Morocco
8. Dumfries House Lodge, Cumnock, Scotland, UK
9. Millgate Bed & Breakfast, Masham, North Yorkshire, UK
10. Arbor Guest House, Napa, California, USA


The UK's 10 Best B&Bs:

1. Bindon Bottom B&B, West Lulworth, Dorset
2. All Seasons Guest House Filey, Filey, North Yorkshire
3. Saxon Villa, Robin Hoods Bay, North Yorkshire
4. Linnett Hill, Keswick, Cumbria
5. Dumfries House Lodge, Cumnock, Scotland
6. Millgate Bed & Breakfast, North Yorkshire
7. Hawkins of Bath, Bath, Somerset
8. Bod Gwynedd Bed & Breakfast, Betws-y-Coed, Wales
9. Plas Dinas Country House, Bontnewydd, Wales
10. Southern Breeze Lodge, Bournemouth, Dorset





27 February 2013
B&B Association "Alert" leads to Arrest
of B&B Fraudster by Police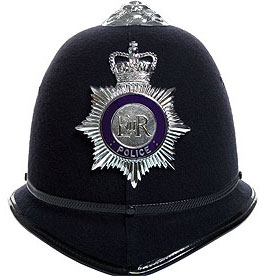 The B&B Association's member "Alerts" information has let to the Police arrest this month of a serial fraudster who owed money to a number of B&Bs and hotels after he left without paying. In the words of the B&B owner concerned (who prefers to remain anonymous):

"I own a B&B in Carlisle and would like to offer our thanks to the Bed & Breakfast Association. We suspected a guest we had staying of being a fraudster, so we Googled Bed and Breakfast Fraudster UK. The results included bandbassociation.org/alerts.htm - and on this page there is a picture of "Allan Goodin", who we recognised as our guest.

I rang the police and they arrested him at 08:45 this morning (13 Feb)."

For the full story, read the March 2013 issue of Bed & Breakfast News magazine.




18 January 2013
B&B Association's CEO David Weston to speak at the
Tourism Society "President's Debate" on 27th February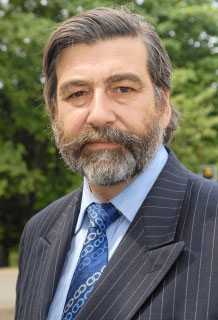 &nbsp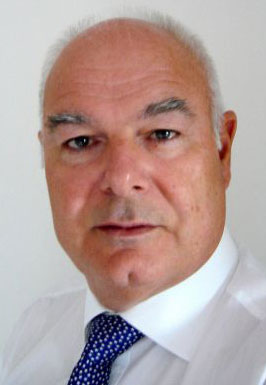 &nbsp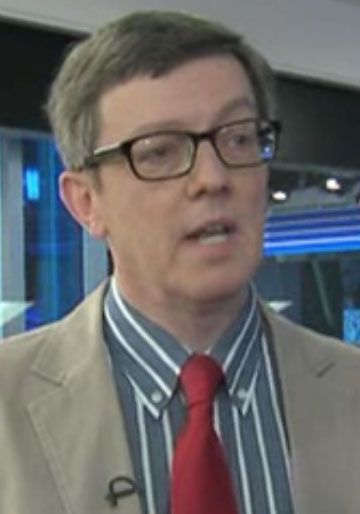 &nbsp
Above (L-R): Lord Thurso MP; Ken Robinson CBE; David Weston FTS

The Chief Executive of the Bed & Breakfast Association, David Weston, has been confirmed as a speaker in the Spring President's Debate run by the Tourism Society at Westminster Central Hall, and hosted by the Society's President Lord Thurso MP. Ken Robinson CBE has also been confirmed as a speaker.

This Spring's debate is on the subject "The Value of the Visitor Economy".

For more details and how to book, go to the Tourism Society's events page.







January 2013





UK B&Bs "reign supreme"




- according to tourists worldwide



"Britain's B&Bs reign supreme" according to TripAdvisor's users: Britain lays claim to four of the world's top 10 B&Bs, seven of the top 10 B&Bs in Europe - and even takes second and third place in the best B&Bs in the world category.

TripAdvisor spokesperson Emma Shaw commented: "Yet again, Britain's B&Bs continue to be celebrated as some of the very best in the world"

Despite narrowly missing out on the honour of world's best B&B to a property in Italy, Athole Guest House in Bath takes second place in the World, while No1 in St Ives, Cornwall comes in third. All Seasons Guest House in Filey and St Michael's Guest House in Scarborough rank in sixth and seventh places respectively.

TripAdvisor is the world's largest travel website, and its Travellers' Choice winners are based on millions of reviews and opinions covering more than 650,000 establishments collected in a single year from travellers around the world.


TripAdvisor Travellers Choice Awards 2013
The World's Top 10 B&Bs

1. Casa Portagioia, Bed and Breakfast, Castiglion Fiorentino - Italy
2. Athole Guest House, Bath - England
3. No1, St Ives, Cornwall - England
4. Chambres d'hotes Saint Emilion Bordeaux: Beau Sejour - France
5. Point Clear Cottages, Fairhope - United States
6. All Seasons Guest House, Filey, North Yorkshire - England
7. St Michael's Guest House, Scarborough, North Yorkshire - England
8. Baan Malinee Bed and Breakfast, Phuket - Thailand
9. The Welsh Hills Inn, Granville - United States
10. Loire Valley Retreat, Chinon - France






&nbsp

28 May 2012





British B&Bs now rated 15% higher than hotels - by guests




British B&Bs are now outperforming their larger hotel rivals by over 15% on average, and the UK's hotels and B&Bs are now rated among the very best in Europe, data released on May 25th by TripAdvisor has revealed.

In 2011, the average TripAdvisor review rating on UK B&Bs was 4.47 compared to 3.87 on UK hotels. UK B&Bs are consistently rated higher in the Service category, with the average review rating in 2011 standing at 4.59 compared to 4.05 for UK hotels.  

David Weston, Chief Executive of the B&B Association, said: "It is heartening to see that millions of TripAdvisor travellers are rating British B&Bs higher than they rate hotels - it just proves the value of personal service, a home-cooked breakfast and the individual touch."

Pierre Williams of the Federation of Small Businesses said: "Small businesses are the lifeblood of our economy, so it is great to see British B&Bs holding their own against the large hotel chains. It just goes to show how much people appreciate the personal touch, and how you don't need vast resources and a huge marketing budget to provide great service."

Review ratings collected by TripAdvisor from travellers around the globe show a year-on-year rise in UK accommodation standards for eight years since 2004, when UK hotels and B&Bs lagged behind the average for the rest of the world. Now, they are just above the global average, and higher rated than in the US, France, Spain and Germany.

In 2011, the average review rating on UK properties listed on TripAdvisor had risen to 4.09, compared to the global property average of 4.04. UK property ratings rose year on year from a low of 3.48 in 2004.  

Christine Petersen of TripAdvisor said: "Today's findings show the wealth of information now available hasn't just benefitted other travellers, it has benefitted the industry as well. Hotel and B&B owners have, it appears, clearly been listening to the free feedback they have received, and used it to improve the service they provide."  

"Soaring" average scores for customer service and cleanliness have been the key drivers behind the improvement in ratings, say TripAdvisor: in 2011, the average review rating on UK properties on TripAdvisor was 4.23 for service and 4.32 for cleanliness, up respectively from 3.29 and 3.42 in 2004.  

TripAdvisor is the world's largest travel site, with more than 50 million unique monthly visitors, and over 60 million reviews and opinions, in 30 countries worldwide.





&nbsp

17 January 2012





Britain has the best B&Bs on Earth, according to tourists worldwide



Britain has the best B&Bs on Earth, according to tourists worldwide, it has been revealed.

UK bed-and-breakfast establishments took the first three places in the world's best B&B table compiled by TripAdvisor from tourists' reviews.

The UK domination was shown by the fact that six English and two Scottish establishments were in the top 10 B&B world table.

Number one for bed-and-breakfast accommodation was The Twenty One in Brighton, which climbed from sixth place last year to first this year. Its proprietors Matt Fletcher and Andy Cole were described by TripAdvisor as "the perfect hosts", serving "superb breakfasts" and providing "comfy beds".

Last year's winner, the Old Manse in Invermoriston, Scotland, took second place this year, with the Riverside in Ambleside, Cumbria, third.

TripAdvisor spokeswoman Emma Shaw said: "These awards celebrate the best B&Bs in the UK and beyond according to those that really matter - travellers themselves.

"The UK performed extraordinarily well in the B&B category, laying claim to eight of the top 10."





&nbsp

7 June 2011





Nationwide PR Campaign launches: "Consider B&Bs"



A nationwide PR campaign is being launched to promote B&Bs and to tell the stories of the people who have set them up. The B&B Lives campaign, funded by the UK's leading online accommodation site LateRooms.com, working with the Bed & Breakfast Association, aims to encourage consumers to consider B&Bs when booking accommodation for a leisure break or for business travel.

The Bed & Breakfast Association and LateRooms.com will work together to drive awareness of B&Bs across the UK via a variety of communications activities, which include a high profile media partnership and an integrated PR and social media campaign, as well as through other online and offline activities.

LateRooms.com will be creating a dedicated area on its website to showcase stunning and unique properties that can be found throughout the UK in efforts to demonstrate that B&Bs provide a viable alternative to hotels, whilst challenging out-dated stereotypes surrounding the UK's B&Bs. The content will also focus on the property owners and their backgrounds, demonstrating the broad demographic of B&B owners around the country.

The campaign will also see 'I'm a B&B Gem' LateRooms.com branded window stickers distributed to B&Bs nationwide, providing a recognisable icon for B&B owners to display, with each property also receiving specially-created tent cards to highlight the campaign and encourage customers to leave a review of their stay on LateRooms.com.

Andrew Pumphrey, Managing Director of LateRooms.com, commented: "Our partnership with the Bed & Breakfast Association will help us reach out to B&B owners across the UK, all of whom play a vital role in providing a unique type of accommodation that can offer a great alternative to a hotel stay. We want to challenge the perception that B&Bs are old- fashioned, while showcasing the hidden treasures that can be found on our website. We're confident that the campaign will show some real support for this wonderfully independent industry."

David Weston, Chief Executive of the Bed & Breakfast Association added, "We're pleased that LateRooms.com is campaigning to champion B&Bs. There are many thousands of these properties across the country, mainly small-scale, owner-managed businesses based in the proprietors' own homes. They are crucial to the UK's tourism industry and to the visitor experience we offer to tourists from Britain and overseas. We believe that B&Bs offer personal touches and bespoke service that sets them apart from many hotels."

For more detail, go to the LateRooms B&B website





&nbsp

28 March 2011





Bed & Breakfast News subscription now included - worth £35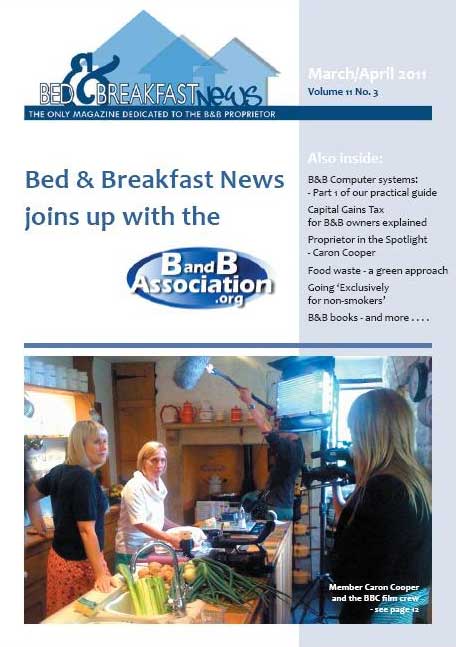 Membership of the Association now includes a regular subscription to Bed & Breakfast News magazine, worth £35 per year.

The magazine has now "joined" the Association (see news item dated 1 January, below), so current members have received the latest issue.

Features in the current issue include: an up to date analysis on Capital Gains Tax for B&Bs; "Proprietor in the Spotlight" member Caron Cooper at Fosse Farmhouse B&B; Part 1 of a major 'hands-on' feature on computer systems for B&Bs by member Hugh Davie of Strand House B&B, Rye; 'green' food waste disposal; going "exclusively for non-smokers" by member Bob Briggs of Swiss Cottage B&B, Great Yarmouth; and B&B Books, including "Zen and the diary of a B&B owner" by member Scott Barfield (on offer at just 70p for the Kindle version).





&nbsp

20 January 2011





British B&Bs are 'officially the best in the world'



Britain's bed-and-breakfasts are 'officially the best in the world', says TripAdvisor.

The reviews site's ninth annual Travellers' Choice Hotel awards include 4 British B&Bs in the World's "top 5", and 6 in the World's "top 10".

The awards are determined by a combination of TripAdvisor's Popularity Index and traveller ratings of specific property attributes.

TripAdvisor's Popularity Index is based on a variety of sources, including TripAdvisor hotel reviews.

A TripAdvisor spokeswoman said: 'Devon has performed extraordinarily this year, as have B&Bs across the entire country, but there is still work to be done to convince tourists that British hotels offer good value for money.'





&nbsp

1 January 2011





Bed & Breakfast News 'joins' the Association








Bed & Breakfast News, the only monthly magazine in the UK devoted to the B&B and guest house sector, is to become part of the Bed & Breakfast Association from March 2011. Members of the Bed & Breakfast Association will receive a free subscription (currently worth £35 a year) as part of their membership.

Bed & Breakfast News magazine has regular columns on all aspects of running a B&B business, and features on B&B proprietors including Rick Stein OBE and many others.

David Weston, Chairman of the Bed & Breakfast Association, commented: "I am absolutely delighted that our members will now enjoy Bed & Breakfast News every month as yet another benefit of membership. I thank Christine Stalker, the previous Editor and Proprietor, for all her work over many years on the magazine."

Bed & Breakfast News has been bought for an undisclosed sum from Editor/Proprietor Christine Stalker by Special Publishing (SpecialPublishing.co.uk), who operate the website, database and newsletters of the Bed & Breakfast Association under licence.





&nbsp

9 Oct 2010





Daily Telegraph Feature on TripAdvisor



The Daily Telegraph today ran a major report on TripAdvisor in its travel section, which will help to bring some of the major doubts over TripAdvisor to the public's attention.
Click to read the article here: TripAdvisor Reviews - Can We Trust Them?





&nbsp

3 Oct 2010





Kate Moss to run a B&B..?



"She has long been known as one of fashion's biggest hellraisers" reports the Daily Mail, "but it seems that after reaching the ripe old age of 36, Kate Moss has decided to embrace an altogether quieter life. The model has reportedly fallen in love with the idea of running a seaside B&B and has made an offer on a place near the pretty town of Fowey in Cornwall. Kate and her beau, the Kills guitarist Jamie Hince, want to buy Bodriggan, an impressive five-bedroom detached house in the village of Golant. It has its own vineyard, fantastic views of the River Fowey and is on the market for £1.2 million."

The Bed & Breakfast Association would of course welcome Miss Moss's membership application - as someone at the 'planning/buying stage', she is eligible to join us, and she should find the £60 annual subscription very affordable and, of course, excellent value.

Click to read the article here: Is Kate Moss trading in the bling for a quiet B&B?





&nbsp

2 July 2010





Association WINS the "Sector Representation Award" 2010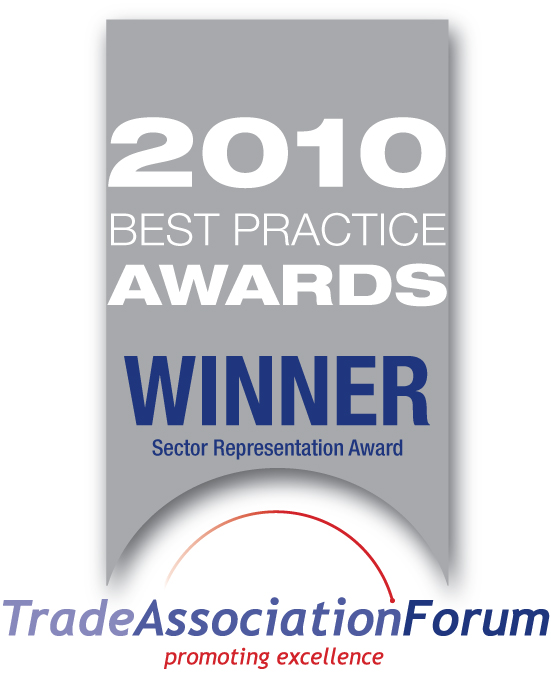 &nbsp &nbsp &nbsp &nbsp &nbsp &nbsp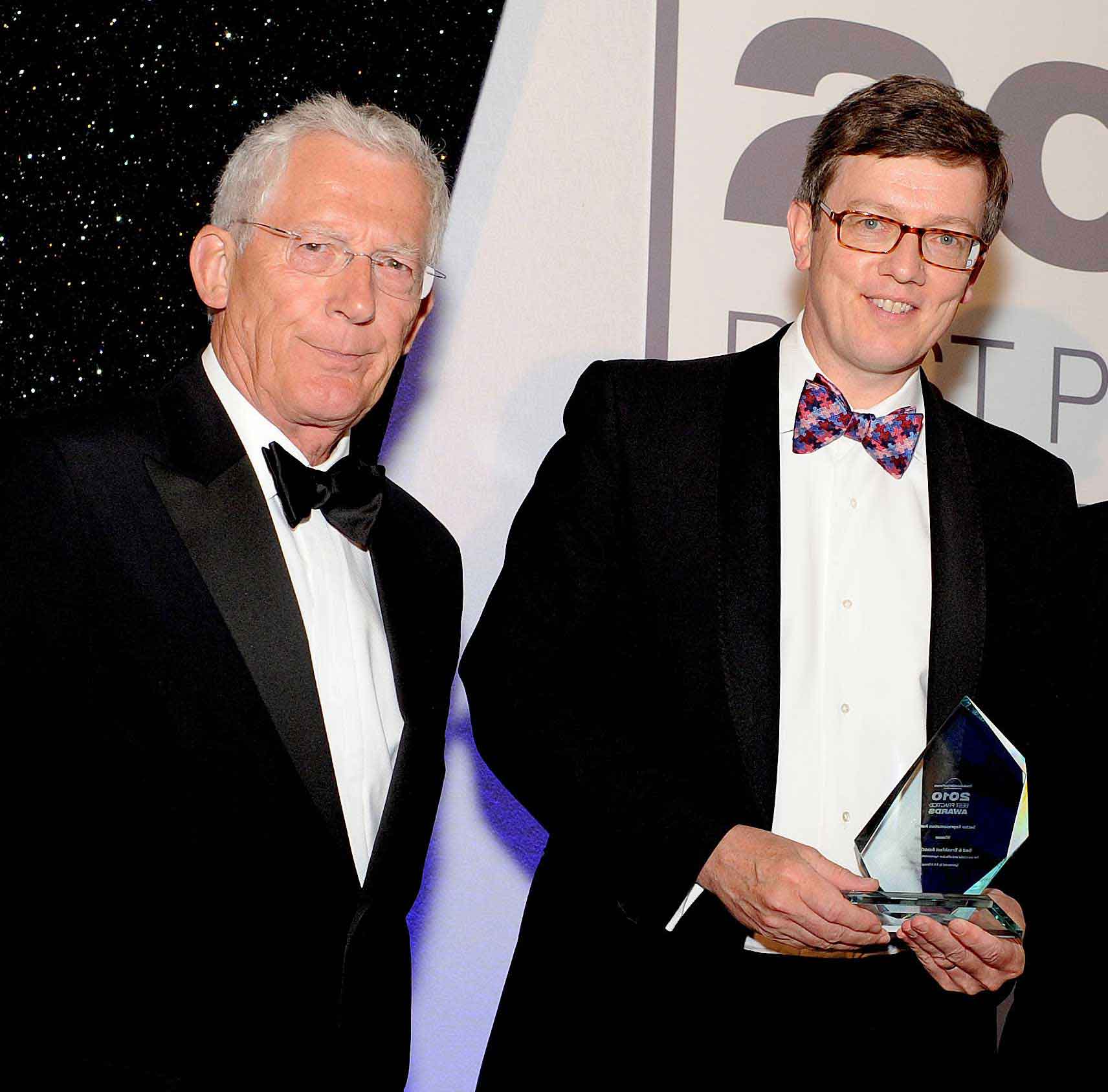 The Bed & Breakfast Association has been awarded the accolade of best trade association in Britain at representing its members and its sector - out of 313 trade associations across all sectors of business.

The Trade Association Forum, the official body for trade associations established by the CBI with Government support, awarded the Association the highly competitive "Sector Representation Award" for 2010.

The Award was presented to David Weston, Chief Executive of the Bed & Breakfast Association, by Nick Hewer (Alan Sugar's right-hand man on The Apprentice) at a dinner in London last night (1st July). The picture (above) shows David Weston receiving the Award from Nick Hewer.

Mr Weston said: "We are absolutely delighted to have received this amazing accolade - as a relatively new trade association with a very small part-time team, it is an honour to have won the most prestigious UK award - and in the most sought-after category too: for success in representing our sector. We are proud to have been judged the best - but above all, are very proud of what we have been able to achieve for our members."

The Association won the award because of its campaign for sensible and proportonate enforcement of the 2006 fire regulations, which:


gained the support of organisations representing some 460,000 small businesses
secured meetings with two Government Ministers
secured the support of two Shadow Ministers
made its 10 Downing St. petition the 5th best supported business petition, and better supported than over 98.5% of petitions on all subjects on the 10 Downing St. website
helped persuade both the UK and Scottish Governments to issue new less onerous guidelines:
saving £100 million in unnecessary additional cost for Scottish B&Bs, on the Scottish Government's own figures
and saving up to £428 million in unnecessary burden across the UK


The full list of Award winners is on the Trade Association Forum website.






&nbsp

31 March 2010





Shadow Tourism Minister writes for the Association




The Shadow Minister for Creative Industries and Tourism, Tobias Ellwood MP, writes for the current issue of the Bed & Breakfast Association e-Newsletter, on the benefits of "Daylight Saving".

Click here to read Mr Ellwood's article.






&nbsp

11 March 2010





'PRS for Music' Licences




PRS for Music require a licence for copyright music being played in a 'commercial' context - and this includes the music played on, for example, radio alarm clocks and TVs in B&B and Guest House bedrooms.

The Bed & Breakfast Association are concerned that B&B and Guest House owners have reported "aggressive" and "threatening" attitudes in the PRS call centre staff who are calling them to demand payment. We are also concerned that PRS are trying to double charge: the 'minimum' charge of some £44 covers up to 15 rooms and "corridors and foyers" - but if the B&B also has a radio or TV in its lounge or breakfast room, PRS seem to be demanding a much higher licence fee on the basis of music being played in a "public" room - and yet for B&Bs and Guest Houses (unlike say, large hotels), there is no public access and the guests whose music use is covered by the licence 'upstairs' as it were, are the same guests listening to the same music 'downstairs'.




The BBC Radio 4 'You and Yours' programme investigated PRS for Music on 11th March at 12:00. The programme quoted Guest House owner Christopher Bailey, and interviewed Bed & Breakfast Association Chief Executive David Weston and PRS for Music's Head of PR, Barney Hooper.
(Barney Hooper, Press Office, PRS for Music, 29-33 Berners Street, London W1T 3AB; email: press@prsformusic.com)

You can listen to the PRS/B&B section of the programme by clicking the "Listen" button on this BBC web page during the next 6 days.


Detailed information and guidance for owners about how to minimise the impact on your business can be found on our member-only pages. [Read more...]


One of the Association's continuing campaigns is against the ever-increasing burden of regulations - often disproportionate or unnecessary - on small businesses like B&Bs and Guest Houses.
The Association's Chief Executive, David Weston, was interviewed on ITV Evening News last June, as part of a feature on how regulations - including PRS licences - are affecting B&Bs.
Click here to watch the TV clip (4 minutes).






&nbsp

8th June 2009





B&Bs and the Burden of Regulations - ITV News



One of the Association's continuing campaigns is against the ever-increasing burden of regulations - often disproportionate or unnecessary - on small businesses like B&Bs and Guest Houses.
The Association's Chief Executive, David Weston, was interviewed on ITV Evening News on 8th June 2009, as part of a feature on how regulations are affecting B&Bs. Click here to see the TV clip (4 minutes).






&nbsp

Monday 9th February 2009



Some encouraging signs of more proportionate enforcement
of the fire regulations (RRFSO) by Fire Authorities in England

We are starting to hear of instances of local Fire & Rescue Authorities making the changes in their enforcement practices asked for by the Government following publication of the new guidance for small B&Bs produced with the participation of the Bed and Breakfast Association.

The Fire Safety Minister told the Bed and Breakfast Association that the new guidance issued on 18 November (the booket "Do You Have Paying Guests?") has, through CFOA [Chief Fire Officers' Association] involvement, the support of the Chief Fire Officers throughout England. It is our belief that this booklet will help embed a practical, common sense approach to the enforcement of the [RRFSO regulations] by Fire and Rescue Authorities".

After the involvement of the Bed and Breakfast Association and other industry bodies in its drafting, "Do You Have Paying Guests?" is much more helpful to B&B owners than previous official Government guidance.

The Association hopes that the new evidence since the new year of specific changes in enforcement practice in some Fire & Rescue Authorities will mark a real shift in the way the RRFSO is being Enforced in England - if so, the work done by the Bed and Breakfast Associaton will have achieved a genuine reduction in the disproportionate burden of enforcement seen in the first two years since the new regulations came into force in October 2006.

Subscribing members of the Association are being kept informed of the detail of changes in enforcement, in order to avoid unnecessary compliance costs being imposed on their businesses. To join the Association, click here.






&nbsp

Monday 5th January 2009



Scottish Government tells Fire Authorities to hold off enforcement action on small B&Bs - new guidance will be issued in Scotland after consultation with the tourism industry

In Scotland, fire regulation enforcement action against small B&Bs has been put on hold by the Scottish Government, which admitted that enforcement action has resulted in "expensive and unnecessary fire safety measures being put in place which are not proportionate to the risks".

Following many representations made by the Bed and Breakfast Association and others to Fergus Ewing MSP, the Scottish Community Safety Minister and other MSPs, the Head of the Scottish Government's Fire and Rescue Advisory Unit, Brian Fraser, has issued a letter dated 19th December 2008 to the Chief Fire Officers of all Fire & Rescue Authorities in Scotland.

The letter notes that "concerns have been raised with Ministers about the enforcement of fire safety for small bed and breakfast accommodation providers. The concerns raised suggest that the guidance on which compliance and enforcement is based may be resulting in expensive and unnecessary fire safety measures being put in place which are not proportionate to the risks."

The letter informs Chief Fire Officers that "At the recent Ministerial Advisory Group meeting, chaired by Mr Ewing and including representatives of fire board conveners and Chief Officers, it was agreed that guidance for this sector would be withdrawn. It was further agreed that a working group, including tourism industry representatives, will be convened to produce new guidance, which will be subject to full consultation."

Scottish Fire & Rescue Authorities are told that "To avoid conflict with the revised guidance, which shall be issued as soon as practicable, enforcement officers should no longer rely on the benchmarks in the small guide as being appropriate for small bed and breakfast type establishments. It is therefore recommended that fire and rescue services reschedule their routine audit and enforcement activity in this sector until such time as the revised guidance is available. However, cases where serious risk is discovered should still be acted upon."

David Weston, Bed and Breakfast Association Chief Executive commented: "this is very welcome New Year news for small B&Bs in Scotland, and we are delighted that the Scottish Government has shown it can respond decisively faced with disporoportionate enforcement and damage to tourism - which is clearly viewed in Scotland as a key industry."


The Scottish Government's letter to its Fire Authorities can be read in full here.







&nbsp

Thursday 12 June 2008





"Barking Mad Dogs Ban" Story Goes National



The national media have taken up the cause of farmhouse B&B owners who have been told by Environmental Health Officers in some counties that they cannot allow their dogs in their breakfast room/kitchens, even when strict hygiene in food preparation is observed and pets are kept scrupulously away from food preparation surfaces, utensils and storage areas.

The Jeremy Vine show on Radio 2, and the BBC2 business TV show Working Lunch, amongst others, covered the issue. Read the story online in:

The Daily Telegraph

The Times

The Daily Express

Daily Mail

The Association's view is that B&B owners are highly responsible and very conscious of good hygiene practice (we and our families eat our own food every day, after all), and if pets are kept well away from food preparation surfaces and storage areas and food is prepared safely and hygienically, there is no need to "ban" the well-behaved family dog or cat from its place by the fireside.

The expert advice we have received is that such "bans" result from a mis-interpretation of the regulations, which are not so proscriptive, and are intended to be proportionate, workable and based on real risk.

We have made some detailed official advice available to our subscribing members (join now).

Email us your own views at comment@BandBassociation.org.









"Bed Tax" threat now successfully averted!



The Lyons Inquiry final report was released on 21 March 2007 just before Gordon Brown's Budget. The report itself was not very helpful - it recommended introducing a power for local authorities to levy a tourism tax where there was a strong case to do so.

However, there has been a quick and emphatic response from Local Government Minister Phil Woolas, at the Department for Communities and Local Government stating that:

"Sir Michael examines the case for a tourist tax. He concludes that there is not a strong evidence base for the introduction of such a tax. He puts the case for a consultation on this issue, we are not, therefore, inclined to focus on this area. The Government does not intend to introduce a tourism tax."

So this looks as if it has effectively ended the debate.

Excellent news for all of us as B&B owners - and perhaps the persistent lobbying of the Government by the BBA and others in the industry has helped!






Do you run a B&B in Scotland?
if so, are you happy with visitscotland.com? Please tell us more...

VisitScotland has subcontracted the handling of enquiries via the visitscotland.com website to a company called eTourism Ltd. Many B&B owners in Scotland are unhappy with the results of this policy.

We want to help tackle this situation in the interests of Scottish B&B owners and of tourism to Scotland - especially its rural areas where B&Bs represent the only accommodation.

We are very keen to hear from any B&B owner in Scotland who can help us compile a body of evidence about the effectiveness of visitscotland.com. Contact us today to give us your views.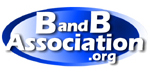 The Bed and Breakfast Association was formed to inform members of matters affecting their businesses, including imminent legislative changes, to represent members' interests in consultations with Government and others, and to provide information and support services to members. There are many reasons to join us.